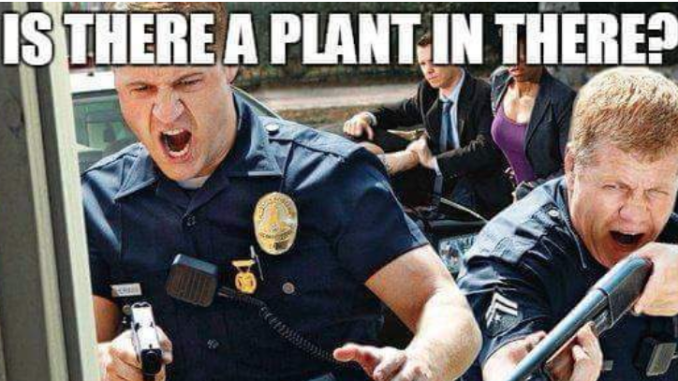 Paul Lee, 54, contends that the small amount of cannabis was for personal use for managing pain and osteoporosis.
Sam Riches, May 19, 2021 •
A 54-year-old man in Ireland has pleaded guilty to possessing €4 ($5.91) worth of cannabis and a grinder after police raided his apartment last June.
The Irish Examiner reports that Paul Lee provided Garda Síochána, the national police service of Ireland, with the cannabis after they executed a search warrant at his home.
Lee contends that the small amount of cannabis was for personal use for managing pain and his osteoporosis.
Lee was prescribed pain medication, but his lawyer, Eamonn Fleming, said his client had avoided taking the medication as it is opiate-based and he is a recovering heroin addict. He's found CBD oil to be effective in managing his symptoms.
Fleming said Lee would happily perform community service for his charge, but Judge John King said he would not "consider community service until I know he is clean."
Lee, who has worked as a gardener and chef, has five previous cannabis possession charges on his record, the most recent having occurred in 2016.
The grandfather and father of four was sentenced to probation and will have to undergo two random urine-analysis tests later in the year.
The Irish political party People Before Profit called for clarity around Ireland's cannabis and CBD regulations earlier this year, after repeated raids on an Irish business that sells hemp and CBD products.
"There is currently a contradiction in how the present laws are interpreted. One state body, such as the Health Products Regulatory Authority, states that trace amounts of THC can be permissible in CBD products that are sold, while customs authority go by the Misuse of Drugs Act 1977, which holds THC in any amount as illegal," Gino Kenny, who has campaigned for the legalization of medical cannabis, said in the statement.